Boston Movers for You
Local and Long Distance Moving Cost Calculator

Clear pricing. Affordable rates.
Professional furniture protection with no extra charge. No hidden fees!
Local Hourly Rates
Within Boston & surrounding 125 miles.
Flat Rate Moving
House Flat Rate Moving is available upon request.
Interstate Moving. Same or next day delivery on the East Coast & Central U.S. Learn more »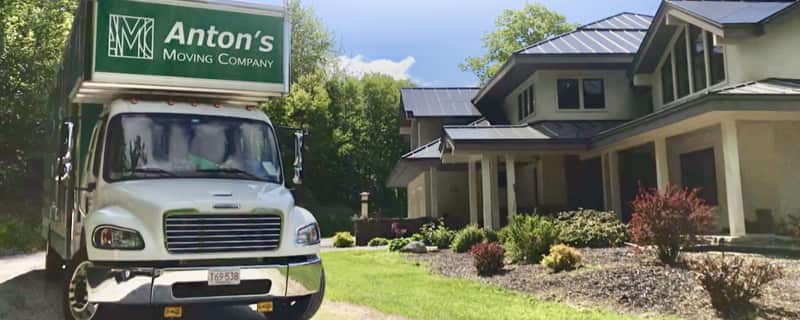 Complete solutions for your moving needs.
Anton's Movers offers local, residential and commercial, moving services; corporate relocation for busy professionals, and companies as well.
Select the service you need to learn more.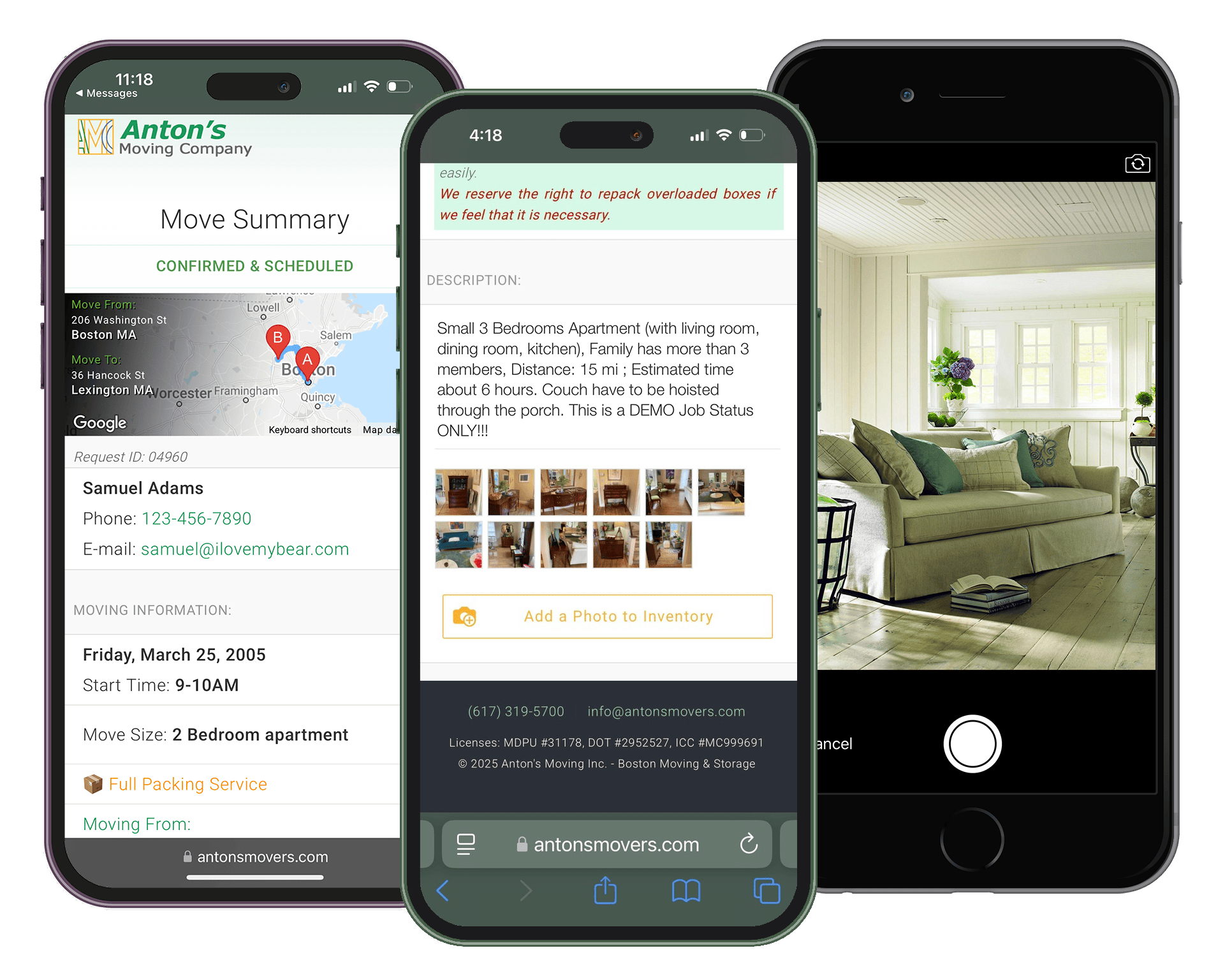 Easily Capture
Inventory Details
Take photos of items you need to move
And get the most accurate estimate
Easy-to-use online management tools.
Anton's Movers offers comprehensive online management tools:
A one-click moving cost calculator, simple online reservation, your moving history.
Testimonials
"Anton's Movers made what is inherently a stressful experience relaxing. If I ever need to move again I will call Anton's Movers."
Erica G.
1 (617) 319-5700
Got a question? Anton's Movers is here to help. Please call our office Monday through Saturday 8am to 6pm Eastern Time.