How we're responding to COVID-19.
In the wake of the COVID-19 virus, our highest priority is to do our part to help ensure the health and safety of our employees and customers while meeting our service commitments. We enhanced the techniques used to clean, sanitize our trucks and equipment after each move.
We meet all NYC insurance requirements.
Value protection up to $20,000 in household goods coverage is included in our rates.
While most moving companies offer $0.60 per pound for a damaged item.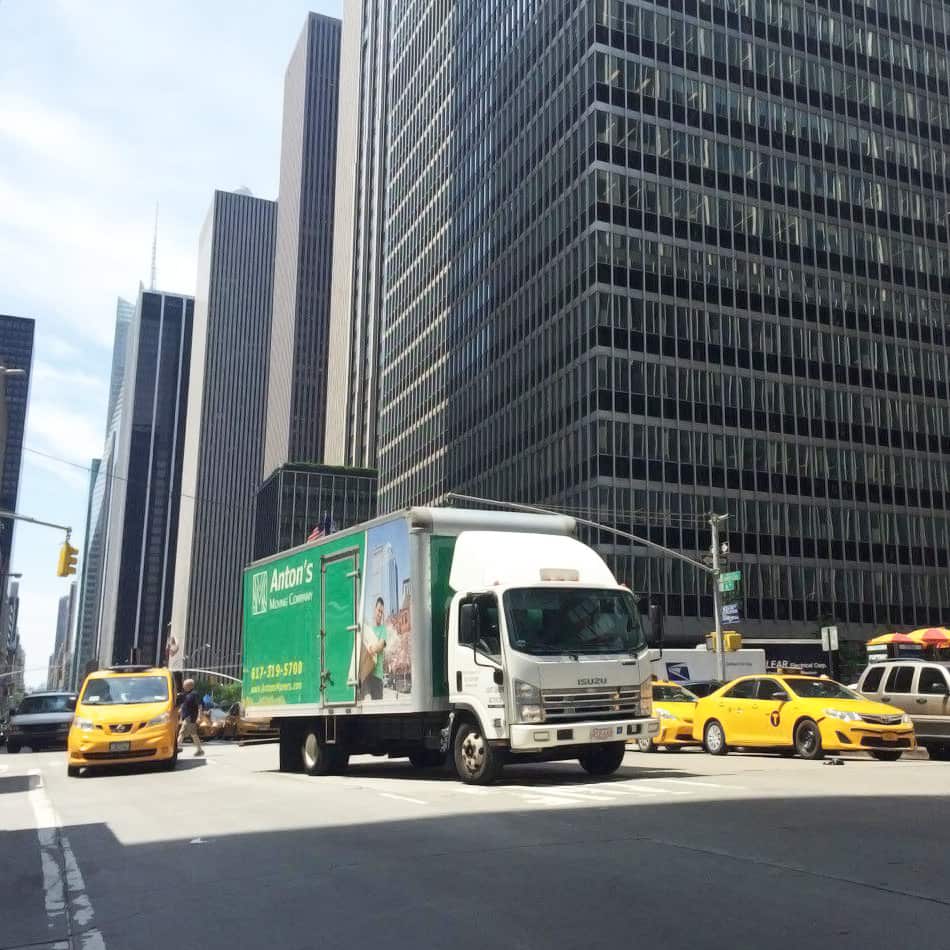 Boston - New York Moving Company
Professional and reliable Boston - New York move. Same day moving services. Flat rate. No hidden fees.
Reliable
Are you planning an upcoming move from Boston to New York or from New York to Boston? For years Anton's Movers provides long distance moving services to people just like you, and we've successfully facilitated many moves from Boston to NYC. If you're looking for a flexible long distance moving company, it's our goal to schedule your move on a day and time that works best for you.
See our reviews on Yelp »
Best Rates
Rates for a bedroom of stuff starts from $950. Need to move just couple items? From $400*, based on our existing schedule.
Call us for the details at 617-319-5700 »
Same Day Moving
Flat Rate. All included. We really mean everything:
Travel, gas, mileage, tolls, etc.
Cargo and building insurance.
Wrapping of furniture, TVs, pictures.
Furniture disassembly / assembly.
All taxes and fees.
Find more about our moving services »
Book your move in 3 easy steps
Need an idea how much your move will cost? You can use our moving cost calculator or online request form to get an approximate estimate for your move.
1
Request
Submit the request form
or give us a call now!
617-319-5700
2
Inventory
Please provide us with the detailed inventory list or capture inventory using your phone.
3
Flat Rate
Receive your guaranteed Flat Rate price! We're moving experts you can 100% rely on.
Anton's Movers meets all New York City and Boston insurance requirements.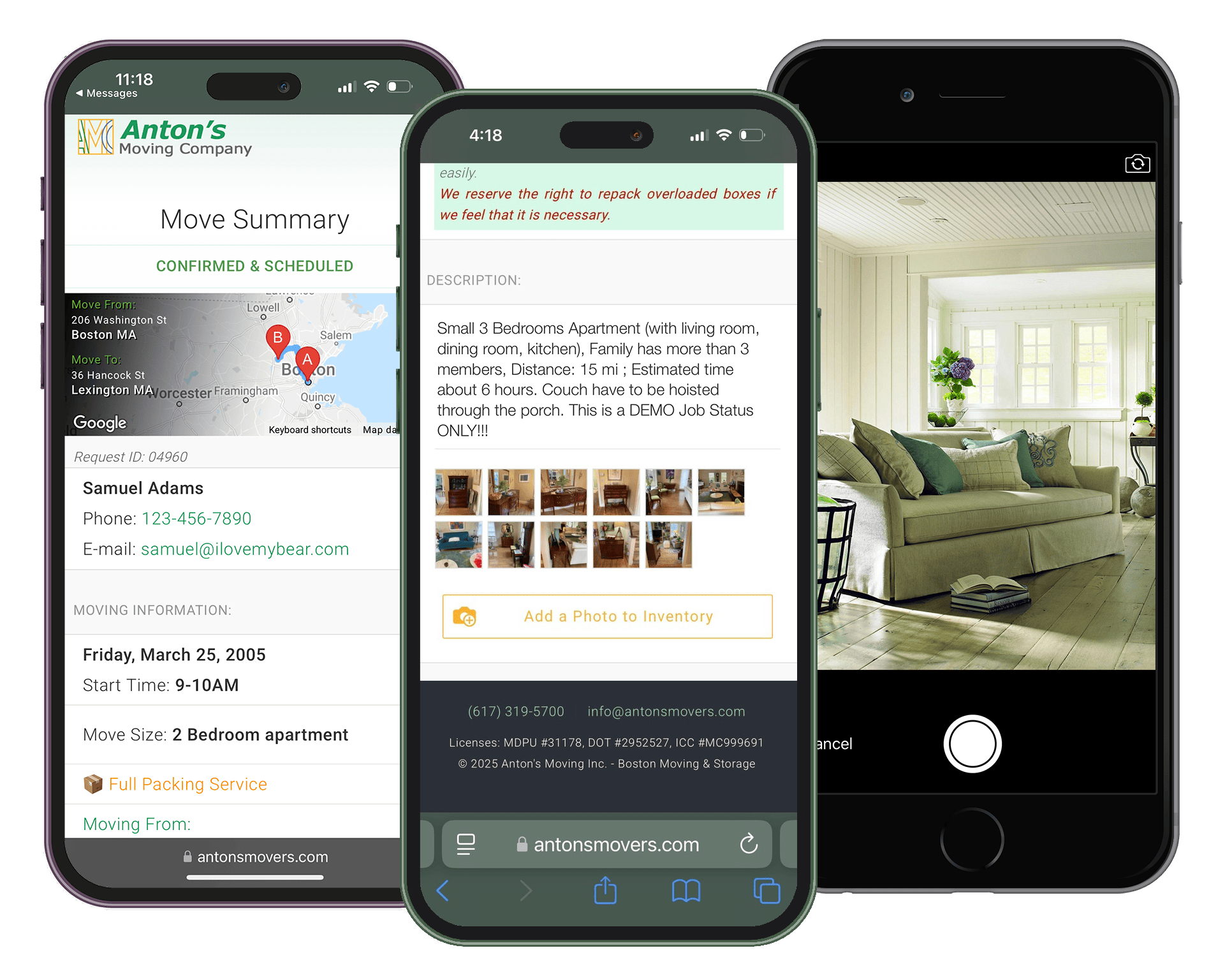 Easily Capture
Inventory Details
Take photos of items you need to move
And get the most accurate estimate
1 (617) 319-5700
To find out more about our professional moving services, please call our office Monday through Saturday 8am to 6pm Eastern Time.